<!- sidebar-file='/sites/www.stroudsburgboro.com/web/sbpa/_zumu_sidebar.html' --> <!- box:side-1 -->
Quick Links
     Borough Directory
     Newsletters
     Parking
<!- box:side-1 -->
Public Notices
     Special Council Meeting 10-23-20 (pdf)
     Special HARB Meeting 10-22-2020 (pdf)
Stroudsburg Borough
Declaration of a Local Emergency
Extension Through December 15, 2020
Covid 19 Pandemic (pdf)
(July 21, 2020)
---
The Borough of Stroudsburg's Historic and Architectural Review Board gives notice that a special public meeting will occur on Thursday, October 22, 2020, at 12:00 PMto consider the application of the Monroe County Commissioners for the expansion of the Monroe County Courthouse at 610 Monroe Street. The meeting will occur electronically and by audio, via Zoom at the following link:
https://us02web.zoom.us/j/89092223489?pwd=L3dGRGY4Y2J6KzdxV1pwcys3T3pCdz09
Meeting ID: 890 9222 3489
Password: 566319
or by calling 1 301 715 8592
The Borough Municipal Building and Council Chambers remain closed, except for employees due to the Borough's March 17, 2020 Local Disaster Emergency Declaration. The public can view the meeting agenda in advance by accessing the Borough's website at www.stroudsburgboro.com.
The public can join in the Zoom livestream by following the link on the Borough's website page and submit public comment through the keyboard prompt to the host administrator, by video participation, or audio participation. Anyone requiring further assistance in participating can contact the Borough Zoning Secretary at (570) 421-5444, x103.
---
Fall Cleanup & Bulk Item Drop-Off
SATURDAY, NOVEMBER 7, 2020–7:30 A.M. to 12:30 P.M.
AT THE BOROUGH SHED, 118 Borough Street, off of North Tenth Street
Click here for more information.
---
Notice to all Residents and Taxpayers: Please be sure to identify your home/ building address by placing your house/building number in a visible area either on the building or on your mailbox. This will help emergency service personnel locate you if there is a need for service. Thank you for helping us help you!
---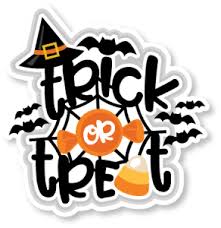 Trick-or-Treating will be on Saturday, October 31, 2020: Masks and gloves are required to hand out candy in order to help protect children. All Trick-or-Treaters and their parents/guardians must wear Covid-19 preventative masks.
The following staggered times are established for Trick-or Treating
1:30 PM to 3:00 PM for children up to 6 years of age
4:00 PM to 5:30 PM for children ages 7 to 11
6:30 PM to 8:00 PM for children ages 12 to 15
Families with children in more than one age group should pick one of the three timeframes.
---
The Zoning Hearing Board meeting for October 21, 2020 is cancelled due to a lack of business.
---
Leaf collection begins on Monday, October 19, 2020 and is through Friday, December 4, 2020.
Curbside brush pick up will be October 5, 7, 9, 13, and 16, 2020.
Curbside Christmas Tree pick up will be on Monday and Fridays during January, 2021.
---
The enforcement of metered parking and all other parking regulations will resume on June 8, 2020.
---
EFFECTIVE MONDAY, MAY 11, 2020, THE TWIN BOROUGHS RECYCLING CENTER WILL BE OPEN DURING REGULAR BUSINESS HOURS! Recycling Drop Off, Yard Waste/Brush, and Mulch Pile will be open to residents of the Borough of Stroudsburg! Until further notice, electronics will NOT be accepted at the drop off yard.
For everyone's safety, please follow the below protocol while visiting the recycling center:
No more than three people at a time in the yard for drop off
No more than two people at a time for yard waste drop off
No more than three people at a time for mulch
The employee checking ID's shall wear a mask when dealing with the public
Employees shall practice safe social distancing with the public and other employees
No more than three employees at a time shall be allowed in the trailer at one time, all employees shall wear a mask when inside any building, vehicle or when dealing with the public.
---

ALL OFFICES OF THE BOROUGH OF STROUDSBURG
ARE CLOSED FOR THE FORESEEABLE FUTURE DUE
TO THE COVID-19 PANDEMIC SITUATION.
CURBSIDE PICK-UP OF RECYCLABLES WILL RESUME ON APRIL 7, 8, AND 9, 2020 ACCORDING TO THE NORMAL PICK UP SCHEDULE.
PARKING TICKET PAYMENTS MAY BE MADE VIA THE LINK ON THE BOROUGH WEBSITE www.stroudsburgboro.com OR BY PLACING YOUR PAYMENT WITH THE TICKET IN AN ENVELOPE IN THE DROP BOX AT THE CURB.
PUBLIC WORKS IS AVAILABLE FOR EMERGENCIES AS USUAL.
Effective Tuesday, March 31, 2020 3:00 P.M.
---
Welcome to the Borough of Stroudsburg
Stroudsburg is a local government located in the heart of the Pocono Mountain region of northeast Pennsylvania. The Borough boasts a bustling downtown area with a wonderful assortment of shops and restaurants – it is THE premiere downtown area of the Poconos.
---
News and More...
Block Grant Program (pdf)
Notice is hereby given that the County of Monroe intends to make application to the Pennsylvania Department of Community and Economic Development (PaDCED) for FY 2020 Community Development Block Grant (CDBG)
Solicitar Financiación de Subvenciones (pdf)
Se da aviso dado que el Condado de Monroe tiene la intención de presentar una solicitud al Departamento de Desarrollo Comunitario y Económico de Pensilvania (PaDCED)
CARES Act Funding Application (pdf)
The Stroudsburg Borough intends to make application to the Pennsylvania Department of Community and Economic Development (PaDCED) forthe Monroe County Community Development Block Grant application for the Cares Act (CDBG-CV) funding in the amount of $307,452.
Community Development Block Grant Hearing and Revolving Funds (pdf)
The Monroe County Commissioners on behalf of East Stroudsburg Borough and Stroudsburg Borough, plan to submit two applications to the Pennsylvania Department of Community and Economic Development (DCED) for Federal Community Development Block Grant (CDBG) funds for Federal Fiscal Year (FFY) 2020.

Also, Monroe County is considering applications to be submitted utilizing their previous program year funds under their CDBG Local Revolving Loan Fund for the effects of COVID-19 on local businesses.
Business One Stop Shop (pdf)
Pennsylvania Business One-Stop Shop is the first stop for many individuals who have ideas for new business opportunities or simply need to learn about the vast toolbox of services and resources available within Pennsylvania.
Is Your Sewer Backed Up?
Contact the Borough first to ensure that the blockage is in your sewer lateral. Residents are responsible for the lateral line from their home to the sewer main in the street.
The Borough will not reimburse for contractor fees if the Borough is not contacted first and the blockage is in the Borough's sewer main.
Please contact the Department of Public Works at 570-421-0490 during normal business hours (Monday – Friday 7:00 A.M. to 3:30 P.M.)

During Non-business hours please contact Monroe County Control Center at 570-992-9911
Office Hours
Monday through Friday
8:30am - 5:00pm
Corner of 7th & Sarah Streets
Most departments are on the second floor.
<!- cal=Calendar -->
Calendar
6:00pm Council Meeting *TIME CHANGE

---

4:00pm Shade Tree Meeting

---

7:00pm Council Meeting

---

4:30pm Zoning Board Meeting

---
<!- end cal=Calendar -->